How Honda Service Pass Keeps Your Car in the Best Condition Possible
Published: 05-15-2023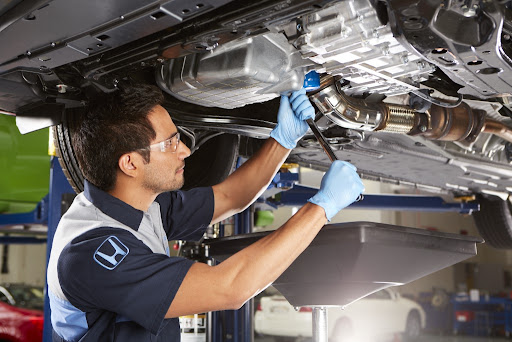 The Honda Service Pass is a program designed to help keep Honda models in great condition and last as long as possible. All 2023 models are eligible for Service Pass for up to two years or 24,000 miles.
Here are some ways that the Honda Service Pass can help you maintain your car:
Regular Maintenance: The Honda Service Pass program includes regularly scheduled maintenance, including oil changes, tire rotations, and other important services. This helps keep your vehicle running smoothly and prevent major problems down the road.
Genuine Honda Parts: When you bring your Honda to a dealership for service under the Honda Service Pass program, you can be sure that only genuine Honda parts will be used in your vehicle. These parts are specifically designed and engineered to work with Honda models, so you can be confident that they will help maintain your car's performance and reliability.
Trained Technicians: Honda dealerships only employ trained and certified technicians who have experience working on Honda vehicles. They have access to the latest diagnostic tools and equipment, and they receive ongoing training to stay up-to-date with the latest technology and best practices. This ensures that your car is in the hands of professionals who know how to properly maintain and repair it.
Warranty Coverage: Many Honda vehicles come with a warranty that covers certain types of repairs and maintenance. By following the recommended maintenance schedule and having your car serviced at a Honda dealership, you can ensure that your vehicle remains in compliance with the terms of your warranty.
West Michigan Honda Dealers Take Care of Your Car
Keeping your car in good shape is easy with Honda Service Pass now available with our 2023 Honda cars, trucks, and SUVs. To learn if your Honda is eligible for the program, visit one of our local West Michigan Honda Dealers today.