How Does Honda Financing Work?
Published: 09-13-2023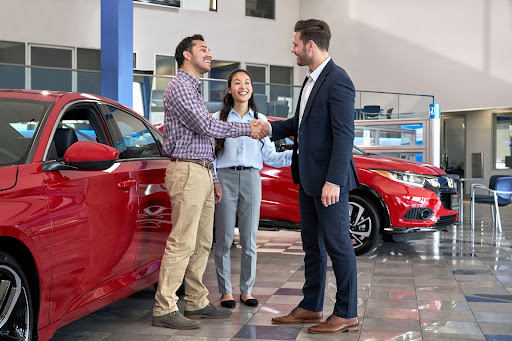 When it comes to buying a new or used car, Honda offers a variety of financing options and available offers to help drivers get behind the wheel of their favorite Honda model. By financing through a Honda dealership, motorists can affordably purchase the latest CR-Vs, Civics, Accords, and other award-winning vehicles.
We offer a wide range of benefits that make choosing a Honda dealership a smart choice. Honda financing is designed to make purchasing a car easier and more affordable. Our financing process is straightforward and streamlined, so you can get behind the wheel of your new Honda sooner.
First, our financing team will work with you to determine your budget and financing needs. We offer a variety of financing options, including low APR rates and flexible payment plans. Our team will help you find the right financing plan that fits your budget and lifestyle.
Once you've chosen your financing plan, we'll walk you through the rest of the process. We'll help you fill out the necessary paperwork and answer any questions you may have. Our goal is to make each step as stress-free as possible, so you can focus on enjoying your new Honda. There's also a variety of additional offers for qualifying drivers.
Additional Offers
Visit Your West Michigan Honda Dealer
Financing isn't the only reason to choose a West Michigan Honda dealership. We also offer a wide range of high-quality Honda vehicles, from the sporty Civic to the family-friendly Odyssey. Our team of knowledgeable salespeople can help you find the perfect car for your needs, whether you're looking for a daily driver or a weekend cruiser.
Between our financing options, high-quality vehicles, and expert service, we offer everything you need to make purchasing a car a breeze. Customers can get pre-approved online or visit us today at your West Michigan Honda Dealer and see for yourself why Honda financing is the smart choice for your next vehicle.