What is the Honda CPO Program?
Published: 07-17-2023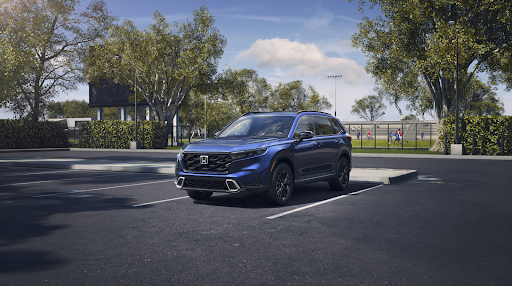 Certified Pre-Owned Hondas are available through Honda's CPO program so drivers can find reliable vehicles at an affordable price. All models purchased through the CPO program also include extended warranties, a detailed inspection, and complimentary maintenance services.
How Are Cars Picked and Certified?
When a car is selected for the Honda CPO program, it undergoes a rigorous inspection process. Trained technicians thoroughly examine the vehicle's mechanical components, including the engine, transmission, brakes, and suspension, to ensure that they meet Honda's high standards. Any necessary repairs or replacements are made using genuine Honda parts.
All Cars are Covered
One of the benefits of the Honda CPO program is the comprehensive warranty coverage. Each certified pre-owned Honda comes with a limited powertrain warranty, which extends the original powertrain coverage to provide additional years and mileage protection. This warranty offers peace of mind, knowing that major powertrain components are covered in case of unexpected issues.
In addition to the powertrain warranty, the Honda CPO program also includes a limited warranty that covers a wide range of parts, such as the engine, transmission, drivetrain, steering, and electrical system. Plus, the limited warranty is transferable, which adds value if the vehicle is sold before the warranty expires.
Additional CPO Benefits for Drivers
Honda offers additional benefits with their CPO program. Buyers of certified pre-owned Honda vehicles receive a complimentary three-month trial subscription for satellite radio, allowing drivers to enjoy a wide variety of music, sports, news, and entertainment channels in their new (to them) car.
In addition, Honda provides a complimentary 90-day trial of HondaLink Assist, which includes features like automatic collision notification and emergency calling services.
Another benefit of the Honda CPO program is special financing options. Honda Financial Services offers competitive rates and flexible terms for certified pre-owned vehicles, making it easier for buyers to finance their purchases.
Honda's CPO program also provides buyers with a detailed vehicle history report. This report includes important information, such as previous ownership, maintenance records, and any reported accidents, allowing buyers to make an informed decision when considering a CPO Honda.
Visit your Nearest West Michigan Honda Dealers Today
To learn more about CPO vehicles, available CPO programs, and different Honda trim levels, stop into your nearest West Michigan Honda Dealers. Our team is always happy to help drivers get behind the wheel of their favorite new and old models.